Millennials x Young Adults
LEVERAGE is a microcosm of Bridgeway Community Church, a multicultural, multigenerational mix of believers building bridges and doing life together. LEVERAGE didn't always exist in its current form. It used to be a "Young Adult Ministry," but we've all grown to accept its new skin. The "Young Adults" built a community with deep bonds and realized they could still be a benefit to the younger adults coming in. Go figure.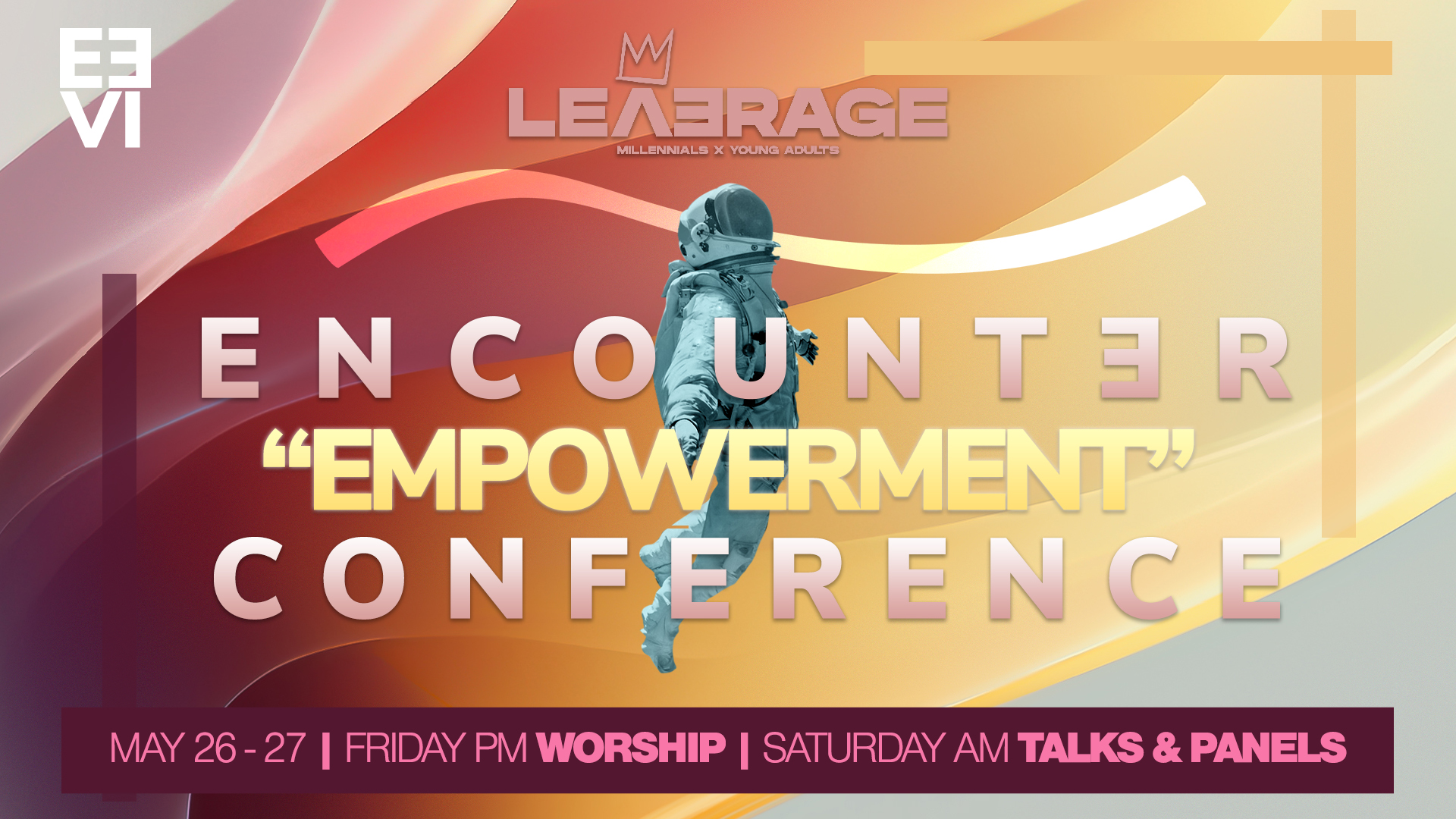 Upcoming Event: Encounter Conference
Pray. Worship. Cry Out. Rededicate. Refresh. Restore.
"Encounter 4: Empowerment" is focused on "Making it Better" by empowering the people of God with an "Encountering Worship Night" on Friday and "Edification Sessions" from Saturday morning through the afternoon. We are aiming to host the event on Pentecost Weekend as we recognize that it is an important time of God's Outpouring for His children.
Focus Scripture: "I will give you a new heart and put a new spirit in you; I will remove from you your heart of stone and give you a heart of flesh." Ezekiel 36:26 (NIV)