New Release
The updated and expanded edition of Gracism is coming soon! Head to this link to check out more information.
Offerings
Offerings is an instrumental album featuring the Sunday morning band and was recorded live during multiple Sunday services in May 2016.
Listen
Abba Father
Abba Father is the second collection of original and reworked worship songs from Bridgeway's Creative Arts Ministry. Containing seven original songs and new arrangements of modern worship favorites "Our God," "Broken the Chains," and "Alive," Abba Father is an eclectic reflection of the more than 50 nations that are represented in Bridgeway's congregation.
Listen
Bridgeway Live
The worship ministry of Bridgeway Community Church, under the leadership of Worship Director Nikki Lerner and bandleader Ronald Greene, is a unique combination of diverse cultural and musical influences that defies classification. Bridgeway Live: A Worship Experience is the church's first foray into recorded music, and was captured during their annual Worship Experience event.
Listen
Books on Racial Reconciliation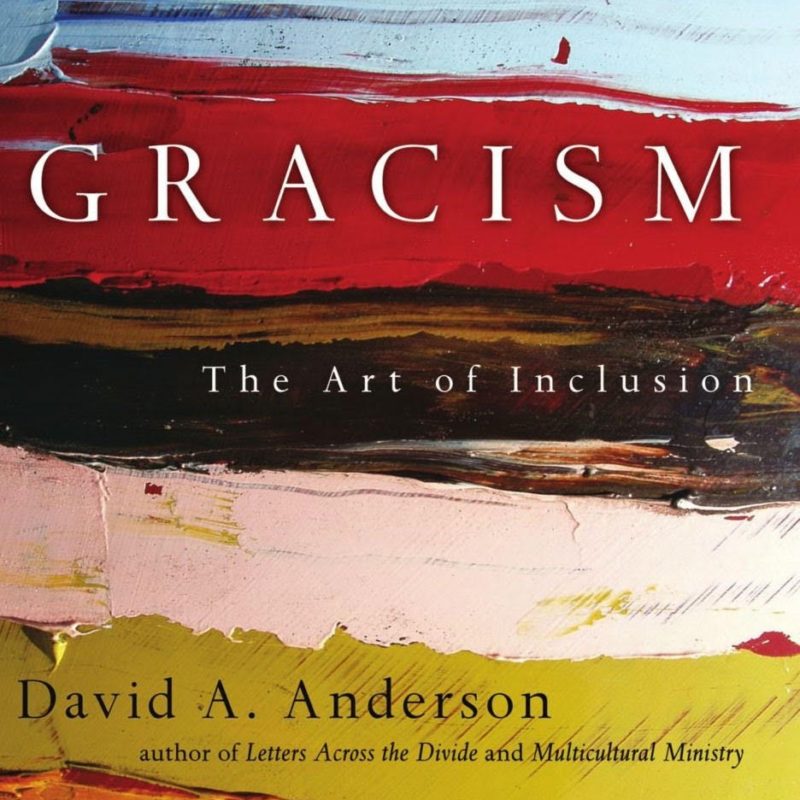 Gracism
"The parts that we think are less honorable we treat with special honor." 1 Corinthians 12:23
When people deal with color, class or culture in a negative way, that's racism. But the answer is not to ignore these as if they don't matter. Instead, we can look at color, class and culture in a positive way. That's gracism. Pastor David Anderson responds to prejudice and injustice with the principle of gracism: radical inclusion for the marginalized and excluded.
Purchase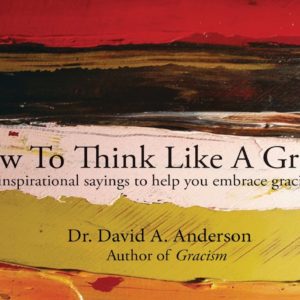 How To Think Like A Gracist
This small book with 90 inspirational sayings will help you think like a "Gracist" and live a more positive and peaceful life. This book has: Wisdom on every page, a shot of inspiration for daily living, thoughts that change your mindset in the middle of the day, positivity to push you through a negative day, thoughts to reroute your negative thinking into a positive direction.
Purchase
Letters Across the Divide
A black minister and a white businessman candidly discuss the obstacles, stereotypes, and sins that inhibit interracial reconciliation. Provocative and honest.
Purchase
I Forgrace You
Most of us are familiar with the golden rule: "Do unto others as you want them to do unto you." And if people treat us well, we generally do the same in return. But what about when others hurt us? Jesus gives us an even higher calling: "Love your enemies, do good to those who hate you, bless those who curse you, pray for those who mistreat you" (Luke 6:27-28).
Purchase
Multicultural Ministry
Heaven may include every culture, tongue, and tribe, but in the United States, Sunday morning remains one of the last bastions of ethnic separatism. It's time to stop merely talking about multicultural worship and start living it. In this groundbreaking book, David Anderson invites us all—African-American, Asian, Caucasian, and Latino—to learn how to dance the dance of multicultural ministry. We've all got different moves, but that's the beauty of diversity: the various gifts we bring, the wisdom of our heritages, the different creative ways we express the same Lord. Think it can't be done? Think again.
Purchase
Multicultural Ministry Handbook: Connecting Creatively to a Diverse World
Drawing on the pioneering expertise of Bridgeway Community Church and BridgeLeader Network, the contributors present a holistic and multifaceted portrait of what a dynamic, grace-filled and diverse ministry can look like. Our tribalized world is crying out for healing. Discover how you can minister to others as agents of God's reconciliation and hope.
Purchase